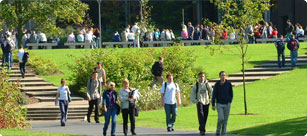 CMM Technologies Pvt. Ltd is an Indian based Web Development and Software Solutions Company. We develop time-ahead solutions in production of web-applications and web-systems enabling our customers to productively use Internet possibilities. We are technology consultants focused on core area of competence is in SOFTWARE DEVELOPMENT, WEB-DESIGNING & DEVELOPMENT, WEB HOSTING & APPLICATIONS, MULTI MEDIA DEVELOPMENT assists in the identification and development of business opportunities in emerging IT Services markets.
Introduction to our marketing partner IN India
MMM Productions Pvt. Ltd. is an Indian based educational materials & software marketing company. The company embarked upon going National as well as International. We have several range of educational products and E- learning contents.
MMM Productions Pvt. Ltd. is a medium-sized software development and consulting firm focused on making the educational process more efficient and effective for KG-12 schools/Colleges & Univercities. MMM software serves as a virtual teaching assistant for the educational process. Students can follow along with curriculum electronically through a central computer terminal at the front of the classroom.